RMS Coatings
A roof restoration can save you thousands of dollars and most importantly, extend the service life of your roof by up to 15 years.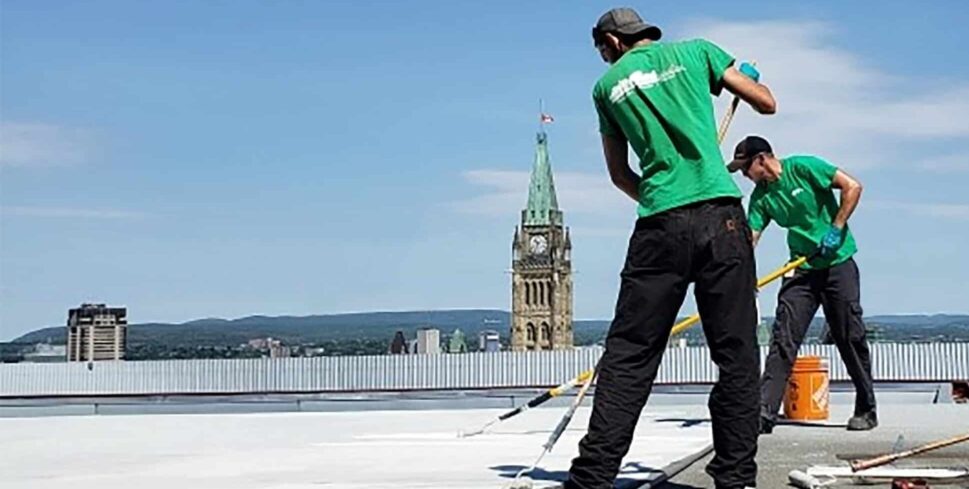 Don't Replace. Restore.
Restoration Benefits

It is much less expensive than a comparable replacement.
Has excellent value by protecting an existing investment.
There is little disruption to those using the building, since little or no roof membrane is removed.
Using low odour cold process restoration eliminates noxious fumes (and the risk of fire) and alleviates building occupants' health concerns related to roof work.

Restoration & Sustainability

Restoration is an economic maintenance alternative to roof tear-off, eliminating landfill waste.
Restoration coatings are cost-effective and comply with building codes.
Reflective coatings reduce energy consumption and strain on the building's HVAC systems.
Restoration will extend the service life of the roof investment, postponing replacement by many years.
Applying a Protective Layer
There's no reason why, if the existing roof system is sound, another protective or waterproof layer can't be installed overtop.
Delay replacement
Roof Restoration is a cost-effective, proactive process designed to prolong the life of a functioning built-up (cold applied or hot applied), modified bitumen, single ply or metal roof.
Restoration coatings upgrade the performance of your existing roof and its components by repairing defects and providing a new top coat to restore waterproofing continuity.
Our experience shows that restoration can dramatically extend the service life of a roof and delay replacement for years.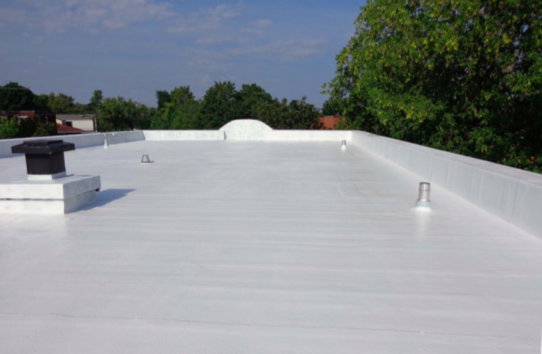 RMS—Liquid Applied Membrane (LAM)
10-15 year warranty for complete system
Excellent cold-weather flexibility, tensile strength and elongation properties
Fibres reinforce the coating while accommodating building movement
Goes on in two coats
Highly reflective surface
Up to 65% cooler than black surfaces
Low odour and fire rated
Easy to repair
Multiple colours available