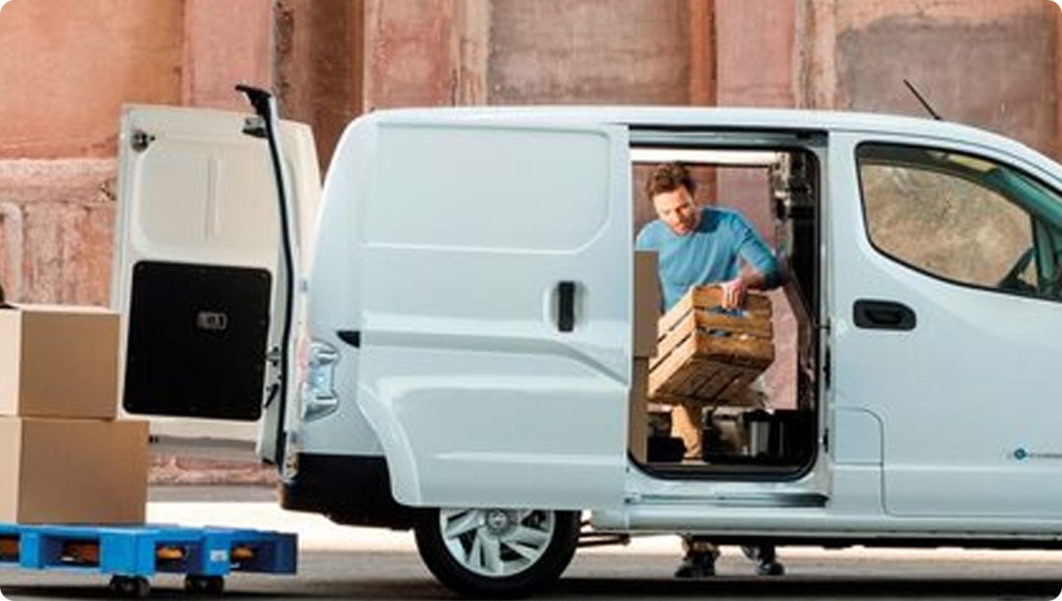 The roofing industry leaves a massive carbon footprint, no better illustrated than by the number of large gas and diesel-powered vehicles that dominate the trades vehicle pool.
Many of the large firms that specialize in roof replacements have multiple tandems, tractors, boom trucks, etc. — all large carbon emitters.
Even RMS, which is tooled for maintenance, uses 3/4-ton and one-ton cargo vans, which are equipped and loaded with enough cargo to ensure any roof-related challenge can be dealt with in a single trip. But we've estimated our modest fleet still emits approximately 80,000 lbs. of CO2 annually.
A recent invoice for a 2008 Ford E250 in the RMS fleet totalled $4,700 in engine and transmission service just to keep it road-worthy. Electric vehicles don't need oil changes or transmission work; each wheel is powered by individual direct-drive motors, with decreased scheduled maintenance intervals. Teslas, as an example, can go upwards of 50,000 km before their first service break.
As such, once an E-Series vehicle is available in the Canadian market, we are committed to converting the entire fleet overnight.
Nissan recently launched their e-NV cargo vehicles, although they are not available in Canada yet. We recently acquired an NV-200 model cargo van to determine if the reduced cargo space would work for our specific needs.
After a few tweaks to the interior cargo hold, we were pleased to discover that the smaller vans would work well in urban environments, having had several successful calls using the vehicle.
Ford has also announced plans to launch their version, with the e-Transit series expected on North American soil by 2022.
With so many options in front of us — Nissan, Tesla, Ford, Volvo — the switch from diesel to green will happen sooner than later.